At the Common Table: The Hidden History of Southern Food
At the Common Table uses the foods on the southern plate to explore the deep connections between Native Americans, poor whites and enslaved Africans that lies at the heart of southern culture. While these southern ancestors left few written accounts, their history has been recorded in plain view on the southern plate. This plate reveals that the South's greatest creative accomplishments originated in its fields and cabins.
Vegetables are the real stars of the Southern table and its best kept secret. While barbecue and fried chicken may get more press, most southerners could not afford meat for their tables. Instead they relied on plants such as corn, field peas, greens, tomatoes, okra, squash, beans and sweet potatoes to survive. These were—and still are—good to eat and easy to grow in the Southern climate.
The histories of these plants take us from the fields of the earliest inhabitants of the continent to the kitchens of the most accomplished chefs in America. We will meet people who have tilled the same earth for hundreds of years as well as those whose travels have carried Southern cuisine to every corner of the globe.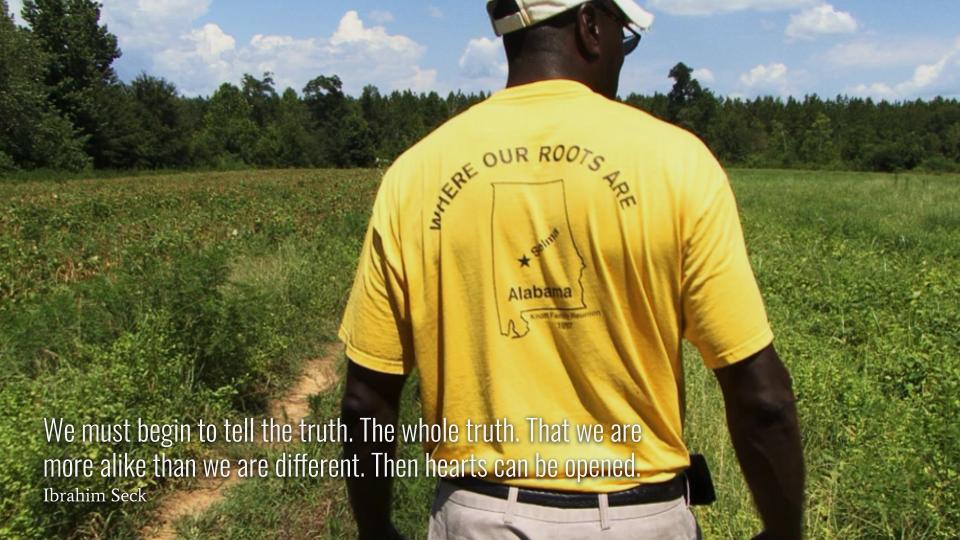 Southern food offers a map of where we've been
and a vision of who we can become.
Our Team
Producer, Director and Writer
Jamie S. Ross has spent her career exploring the rich history of the American South. Ross is the producer and co-writer of the award winning PBS environmental history series, APPALACHIA: A History of Mountains and People, named Best Video of the Year by the American Library Association. Ross, a Virginia Humanities resident fellow, has been designated a National Scholar by the Council on Basic Education and received the Mountain Institute's Mountain Hero Award for her work on APPALACHIA. She is the author of various articles on southern history and culture as well as the history Listening to the Land from West Virginia Press.
Director of Photography
Ross Spears, is one of only two filmmakers in America to have had both a series — Tell About the South: Voices in Black and White — and an individual feature — To Render a Life — to be nominated Best Documentary of the Year by the International Documentary Association (IDA). His work has focused on the writer James Agee, the Tennessee Valley Authority and the literature of the American South. Spears is an Academy Award Nominee, a Guggenheim Fellow, and a Lyndhurst Prize winner.